The Communal villa

Type: Master thesis project 2015/16
School: The Royal Danish Academy of Fine Arts
Schools of Architecture, Design and Conservation
Program: Settlement, Ecology & Tectonics
Tutors: Frans Drewniak & Uffe Leth

The project deals with an increased request for house-sharing by people in the "third age". A new generation of elderly demand housing that enables social and cultural exchange in the local community and can sustain a lifestyle of meaningful activities and self-fulfilment.

Situated in Østamager, Copenhagen, the Communal Villa explores the possibilities of sharing spaces and functions, to decrease loneliness and workload, thereby creating basic conditions to grow old in your own home.




On the border between the flat coastal landscape and the villa neighbourhood, silhouetted with distinct boundaries - walls and hedges that frame private from public; The Communal Villa pauses this pattern and discusses the House-share's relation to its surroundings, and the relations between private homes and shared spaces – using walls as space-creating elements to play along with the neighbourhood's ongoing negotiation between closing and opening up.



The concept suggests a gradual shift in privacy, through overlapping zones, from the secluded private homes, via the shared space, to the public space. Every home has all basal functions arranged around a private courtyard, that extends out into a shared garden. Niches function as transitions between the private and the social spaces.

To facilitate a transparent and lively street-environment the individual gardens are elevated, creating social spaces and passages in the shared garden below, inviting the public to pass through.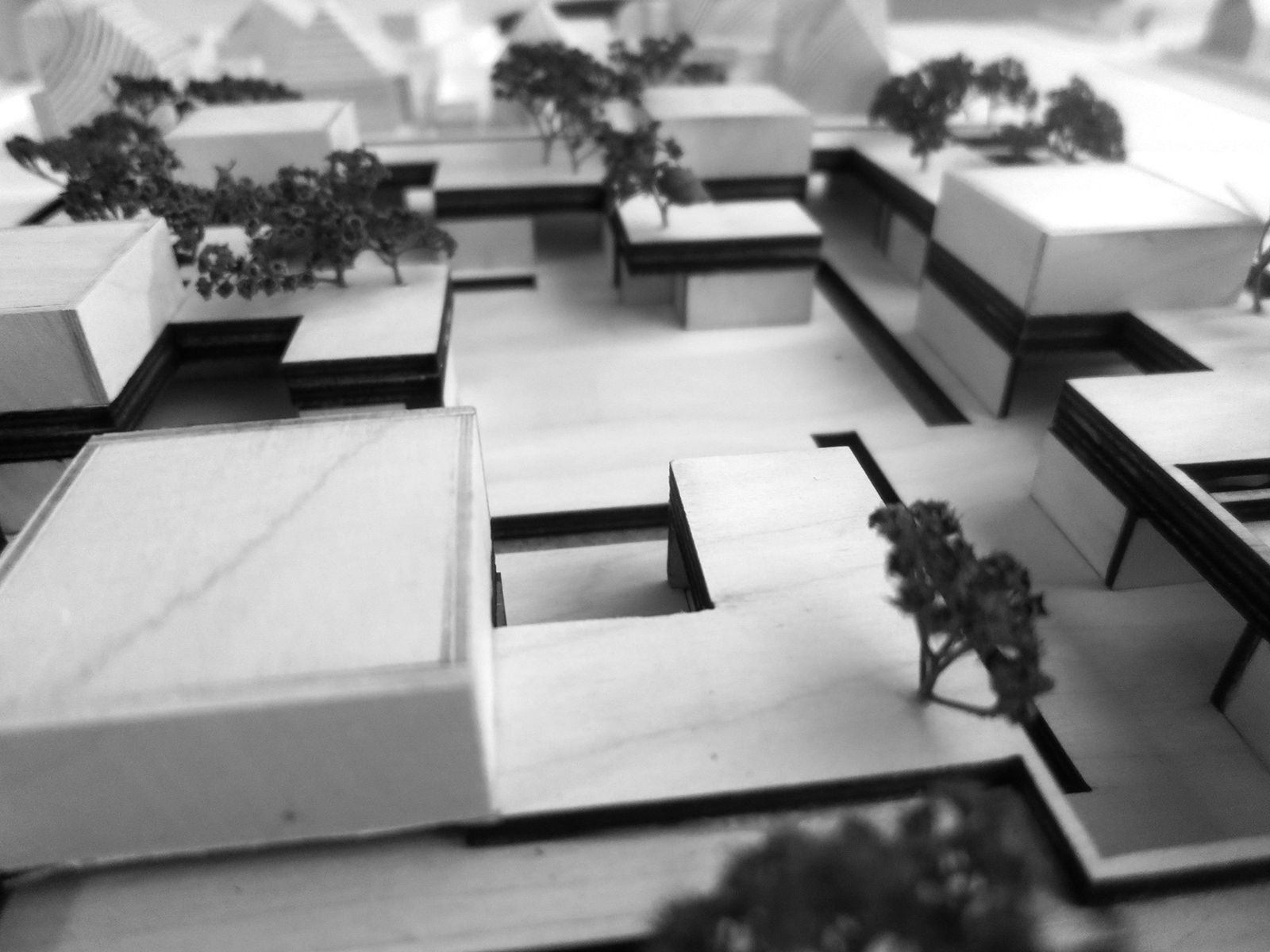 Content copyright © Jim Brunnestom