Dalsland cabin 2.0 (Dalslandsstugan 2.0)

Type: Residential, Single family house
Location: Krutbacken 1, Bengtsfors, Sweden
Size: 169 m2
Client: Private
Status: Finished 2018
Team: Jim Brunnestom, Magnus Hellum & Hampus Berndtson
Photographer: Hampus Berndtson

The competition entry titled "Mellan Himmel och Vatten" (Between sky and water) won the architectural competition "Dalslandsstugan 2.0" (Dalsland cabin 2.0), proposing a new standard house for the Dalsland county, Sweden.



The project is based on the traditional Dalsland cabin; a timber cabin being the common residential house in the area before the industrial revolution. The house finds inspiration in the material palette and certain details from the old cabins seen in the surrounding landscape.




The Dalsland cabin 2.0 is constructed in cross laminated timber. The construction constitutes the interior walls and allow great spans, making it possible to create openings in the facade more freely, thus letting the building adjust to the specificity of the site.




The house is clad by a simple vertical wood facade, let to grey. Both the facade and the standing-seam metal roof relate to an agricultural tradition of simple construction methods.




The house is organised around two solid cores that carry the roof. The cores contain the private functions of the buildings - hygiene and storing facilities.




The house has low eaves, giving the building a small and welcoming size as you approach it. The interior opens up as the central room reaches all the way to the ridge of the ceiling. On the second floor there are rooms with skylights and views of the surroundings.




The proposal is intended as an alternative to the Swedish catalogue homes market, that can offer architectural and aesthetic quality and still be affordable for a person on an average income.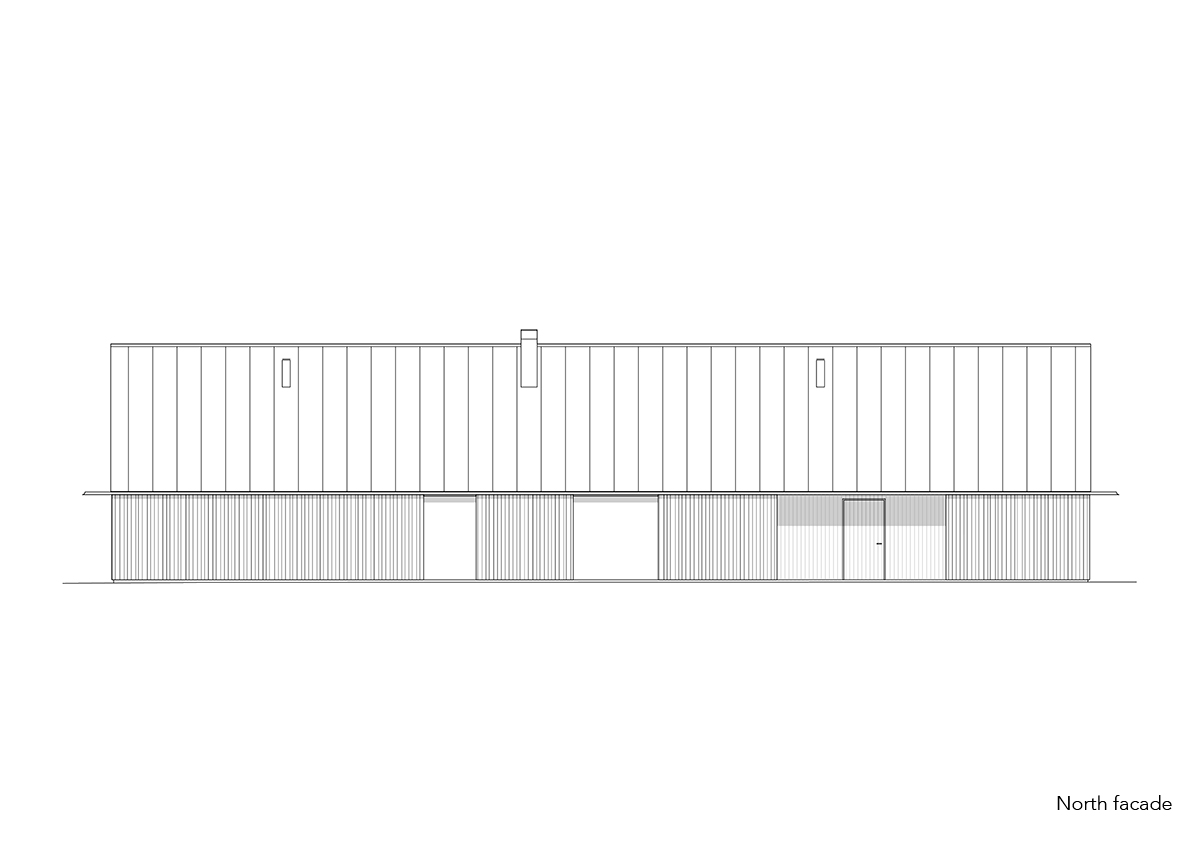 Content copyright © Jim Brunnestom